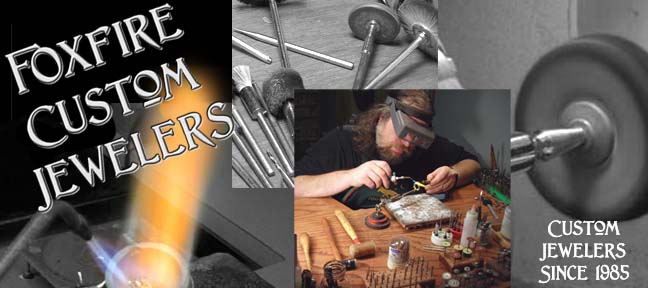 ---
Celtic Jewelry
The Celts were a group of tribes that inhabited Northern Europe and eventually settled in Ireland, Brittany, France and in Scotland.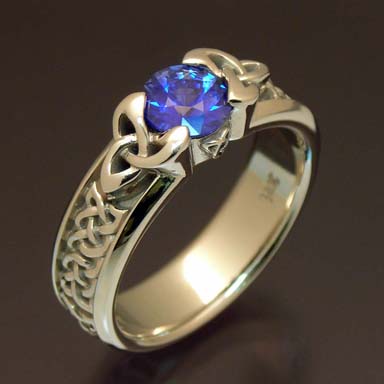 One of the distinguishing aspects of their artwork was the complex interwoven strands that evolved into an Irish art known as Celtic Knotwork. Spirals also came to Ireland from the Minoan civilization and became part of the motif. Triple spirals and three lobed knots were used to signify the triple Goddess Brigid (maiden, mother, crone) later the Christian Trinity.
The interwoven strands, spirals and fantastical animal motifs represent a complex and ancient spirituality, one which resonates with us to this day. They signify a culture that lived, and lives, in tune with the Earth, and counts as it's most treasured riches the interwoven relationships between people, in family, in good company and witty talk. A culture we can all learn from and embrace.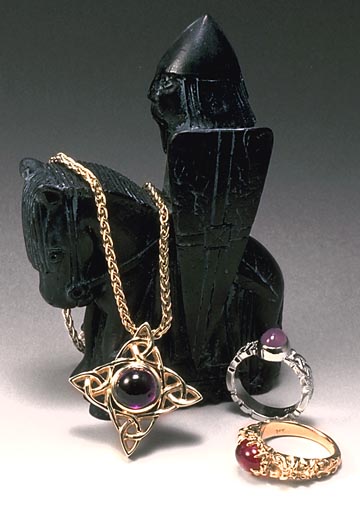 At Foxfire Jewelers, we've been making Celtic knotwork Jewelry for a long time, although lately it seems to be more fashionable and others have joined in. In 2001, Michael and Mary, Foxfire's owners realized a lifelong dream, and like Michael's parents had before, visited Ireland, going coast to coast researching Celtic art and Irish culture (and having a great time!)
Today Foxfire creates this jewelry better than ever with the addition of CAD-CAM technology. Of course we still carve by hand, too. We're the experts and we are passionate about these designs. Our custom designs are second to none, we can make what you want!
See our
Gallery of Celtic Jewelry
: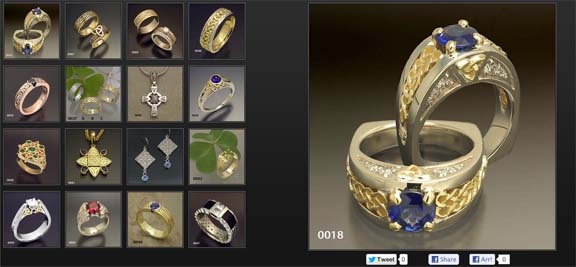 ---
---
Copyright © 2012. Foxfire Jewelers Limited all rights reserved
All Custom Jewelry Designs Copyright © 2000-2012. Foxfire Jewelers and may not be reproduced by any means